Best Dry Cleaners in Mumbai
Pick-up and delivery at your doorstep.
Best Dry Cleaning Services in Mumbai with Free Pick-Up & Delivery
Our service offers a clean, fast and convenient alternative to traditional dry cleaning services in mumbai. You'll get the same professional results while saving time and money.
Effortless clothing care, seamlessly schedule pick-up, cleaning, and delivery services. It's that easy. We'll come right to your home or office, pick up dirty clothes, deliver clean items back.
Enjoy the utmost in convenience by having your dry cleaning delivered to your door with ease. We have trend staff of excellent dry cleaners in Mumbai will pick up, expertly clean, and immediately deliver your clothing after a quick booking process. Call us right away to take advantage of our top most qualitative serivces.
| Items | Dry Cleaning |
| --- | --- |
| Regular / Premium T-Shirts | 90 |
| Premium / Regular - Shirts | 105 |
| Premium / Regular - Trousers | 112 |
| Nehru Jacket / Bundi | 125 |
| Regular - Kurta + Payjama | 180 |
| Premium - Kurta + Pyjama | 180 |
| Formal / Designer - Blazer | 490 |
| Tuxedo Suits | 490 |
| Formal Overcoat | 490 |
| Ethnic Indowestern | 525 |
| Premium Sherwani | 550 |
Women's Dry-Cleaning List
| Items | Dry Cleaning |
| --- | --- |
| Regular / Basic - Tops | 80 |
| Premium - Tops | 110 |
| Salwar - Palazo - Pyjama | 90 |
| Long / Short Skirts | 150 |
| Regular - Blouse | 75 |
| Premium - Blouse | 150 |
| Premium / Regular - Shirts | 105 |
| Premium / Regular - Trousers | 105 |
| Regular - Long Kurti | 95 |
| Western Designer - Tops | 110 |
| Regular - Gown | 300 |
| Anarkali - Gown | 450 |
| Western Designer - Gown | 550 |
| Regular - Lehengas | 800 |
| Premium - Lehengas | 1700 |
| Regular - Jacket | 490 |
| Premium - Jacket | 490 |
Professional Dry Cleaning Services in Mumbai
Laundry might take up a significant amount of your time. With our demanding work schedules and hectic lives, it's frequently difficult for us to manage this necessary task. Alterdry delivers every form of tailoring, alterations & dry cleaning services so you can imagine to your home to save you this hassle.
The best dry cleaning service in Mumbai offered by Alterdry may help you save time and hassle in addition to washing since it provides high-quality dry cleaning and elegant ironing that makes your garments seem "like-new" and that too at the comfort of your home. You just need to call us and your work is done. From picking-up of your clothes to cleaning and delivering it again all would be done by our professionals. That's why we has best dry cleaning service in Mumbai and everyone recommends it.
Our Unique Dry Cleaning Process
Alterdry – Best dry cleaners in Mumbai uses eco-friendly cleaning agents, such oil-based hydrocarbons. The clothing are processed on cutting-edge equipment using solvents that are well recognised and used in industry.
"Say goodbye to stained clothes, experience the online dry cleaning in Mumbai. Our state-of-the-art facilities and expert technicians ensure your clothes look their best. Book now and enjoy a hassle-free, convenient, and premium service."
Types of Dry Cleaning Services in Mumbai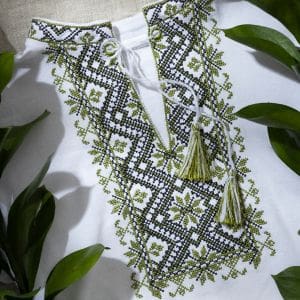 Ornamental Garment​
The delicate intricacy of the pattern on the fabric of ornamental and ethnic dresses make them unsuitable for hand or machine washing; only dry cleaning may be a safe alternative to choose for these pricey clothing.​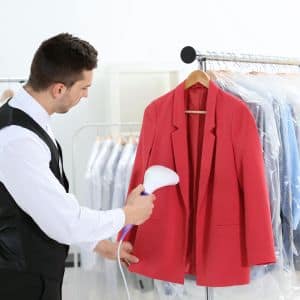 Dry-Clean Suit
A suit is a formal outfit that gives you more elegance and sophistication. As such, these pricey things need the careful handling of dry cleaning.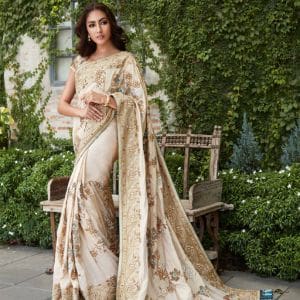 Dry-Cleaning Saree
Indian ladies have an unique affection for their sarees, yet it may be difficult to clean this long, exquisite garment. What better choice is there than dry cleaning to keep your exquisite sarees in top condition and their original colour.
Doing Your Own Laundry at Home Vs Hiring an Online Dry Cleaner in Mumbai
As advanced cleaning tools like washing machines and dryers were not known back then, individuals typically did their clothes at home—and that, too, by hand. Doing your laundry at home, whether by hand or with the assistance of machinery like a washing machine, is easier said than done. It involves more than just washing and maintaining a clean wardrobe. That involves a protracted procedure. Laundry at home entails washing, drying, ironing, and folding your clothing—sounds like a time-consuming and exhausting operation, no?
On the other hand, you have the choice to hire dry cleaners in Mumbai to handle your laundry for you and even go the further step of dry cleaning your garments rather than doing it yourself. Naturally, hire online dry cleaning in Mumbai to take care of your laundry is more simpler, more practical, and demands much less of your time and work. But the benefits don't stop there.
Dry cleaning is a meticulous cleaning procedure that removes even the most ingrained stains and odours from your clothing and keeps it smelling as fresh as a daisy. In addition to maintaining the fabric's natural texture, preventing shrinking or other damage to your clothing, and restoring the colour and look of your outfits, dry cleaning is a fantastic method to keep your garments clean and organised and help to maximize your cloth's life. 
So, do you believe doing your own laundry at home or hiring a dry cleaning in Mumbai is preferable? Of course, using online dry cleaner services in Mumbai is unquestionably the finest and most convenient line of action.
Great service, very prompt and helpful. Delivers on time.
Tried their service for the first time. Extremely convenient and the fit was perfect!
Very impressed with the quality of work and service...very professional and courteous.
Great service.... satisfied with their work, will definitely use them again
I have used AlterDry services for my 2 suits for alteration and I like the fitting it very good. And they are professional and provide pick and drop services. Which makes the experience even more valuable. Keep it up..
Very good alteration service with fast delivery.. will surely recommend to our friends and family..👌
Good service and good delivery
Great stitching & service. Fast & reliable. All the very best 👍👍👍
Major issue with tailoring